V.2  Neuroscience of Addiction Curriculum
Teacher Professional Development Training on August 11, 2017
Addiction Education Society (AES)  in collaboration and partnership with New Leaf Treatment Center, Sequoia Union High School District and Teachers Curriculum Institute (TCI) provided professional development teacher training on the V.2 Neuroscience of Addiction (NOA)  curriculum program.
Over 19 teachers and program author and founder Dr. Alex Stalcup attended the 3 hour training which encompass:
-2016 Piloting teachers presentations on program content taught
-V.2 Video updates and enhancements
-Inclusion of additional session 6 which focuses on Protective Factors
-Enhancements to Student/Teacher binder guide, worksheet and resources
-Reviewed student feedback and suggestions
-Shared program challenges and best practice techniques
Program pilot is scheduled for Fall 2017 targeting over 1,500 Freshman High School students.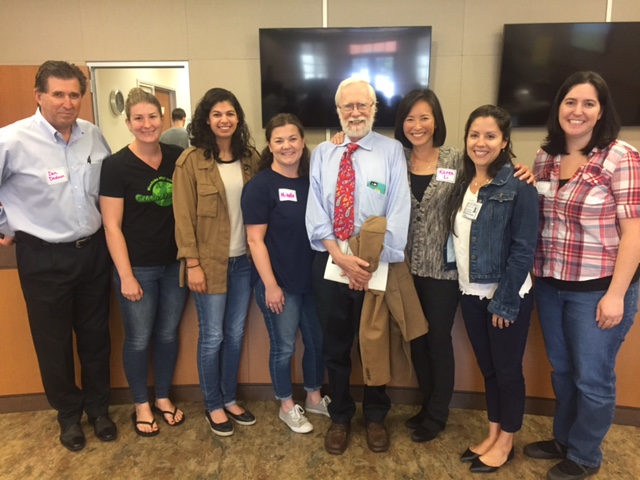 2016 NOA Curriculum piloting teachers & Development team
Left to right:  Daniel D., Kelsey T., Amelia G., Michelle P., Dr. Alex Stalcup., Dr. Karen Li., Maria F., and Linda S.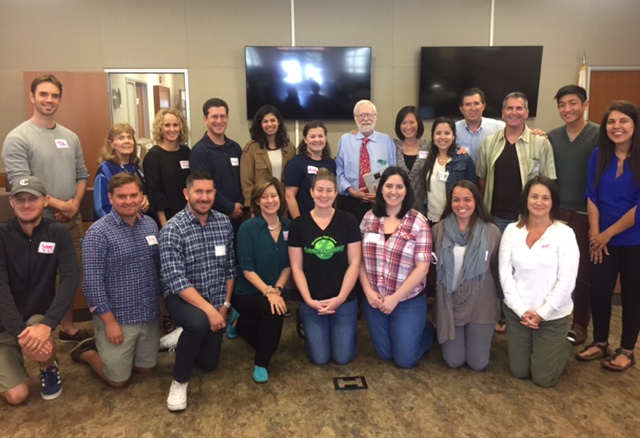 V.2 NOA Professional Development Training and teacher participants
Surgeon General Issues Landmark Report on Alcohol, Drugs and Health
at Paramount Studios in Los Angeles on November 17, 2016
"How we respond to this crisis is a test for America"
The Surgeon General's Report on Alcohol, Drugs, and Health marks the first time a U.S. Surgeon General has dedicated a report to substance misuse and related disorders. The report addresses alcohol, illicit drugs, and prescription drug misuse, with chapters dedicated to neurobiology, prevention, treatment, recovery, health systems integration and recommendations for the future. It provides an in-depth look at the science of substance use disorders and addiction, calls for a cultural shift in the way Americans talk about the issue, and recommends actions we can take to prevent and treat these conditions, and promote recovery.
"Alcohol and drug addiction take an enormous toll on individuals, families, and communities," said U.S. Surgeon General Dr. Vivek Murthy. "Most Americans know someone who has been touched by an alcohol or a drug use disorder. Yet 90 percent of people with a substance use disorder are not getting treatment. That has to change."
"Recovery advocates have created a once unimagined vocal and visible recovery presence, as living proof that long-term recovery exists in the millions of individuals who have attained degrees of health and wellness, are leading productive lives, and making valuable contributions to society." Chapter 5 : Recovery- The Many Paths to Wellness
"The Surgeon General's report is a monumental step forward in eliminating the stigma of addiction and recovery. We are pleased to see the comprehensive section on recovery that will help to educate policymakers, the medical community and the public about the many pathways of recovery and the incredible value peer-based recovery support services provide for individuals and their families. To be most effective, a comprehensive approach to addressing alcohol and drug addiction must include expanding the role of the recovery housing, recovery high schools, collegiate recovery communities and recovery community organizations (RCO's) nationwide." – Patty McCarthy Metcalf, Executive Director, Faces & Voices of Recovery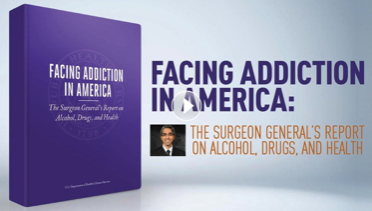 Click on Image to Watch Video of Summit
Addiction Education Society Executive Director Daniel Dadoun participated in this landmark report.
AES Founder and Board President Chuck Johnson at East Palo Alto Academy on November 3, 2016
Chuck Johnson attending as a guest speaker at East Palo Alto Academy High School to share his personal struggles and challenges with Addiction.
October 4, 2015   The Day the Silence Ends
Addiction Education Society (AES) participated during the weekend of October 4, 2015 a the base of the Washington Monument for the Unite to Face Addiction Rally. The stigma of discussing addiction is exactly why the rally was held to create a public forum for many to face the addiction in their own lives and the lives around them and acknowledge that there is no shame in talking about it, getting help, and celebrating the choice for sobriety.   The rally featured live concert by Joe Walsh, Steven Tyler, Sheryl Crow, Jason Isbell, Aloe Blacc, The Fray, John Rzeznik of the Goo Goo Dolls and more; powerful inspirational speakers from all walks of life who have been affected by addiction; and celebrities, and elected officials joined together to change the conversation around, and bring new solutions to, the addiction crisis in America
Published on Oct 20, 2015
The UNITE to Face Addiction Rally in Washington DC was a day to remember! Those who have faced addiction in their lives didn't worry about the threat of a hurricane — not when it came time for "The Day the Silence Ends." Instead we made history together!
Click on Image to Watch Video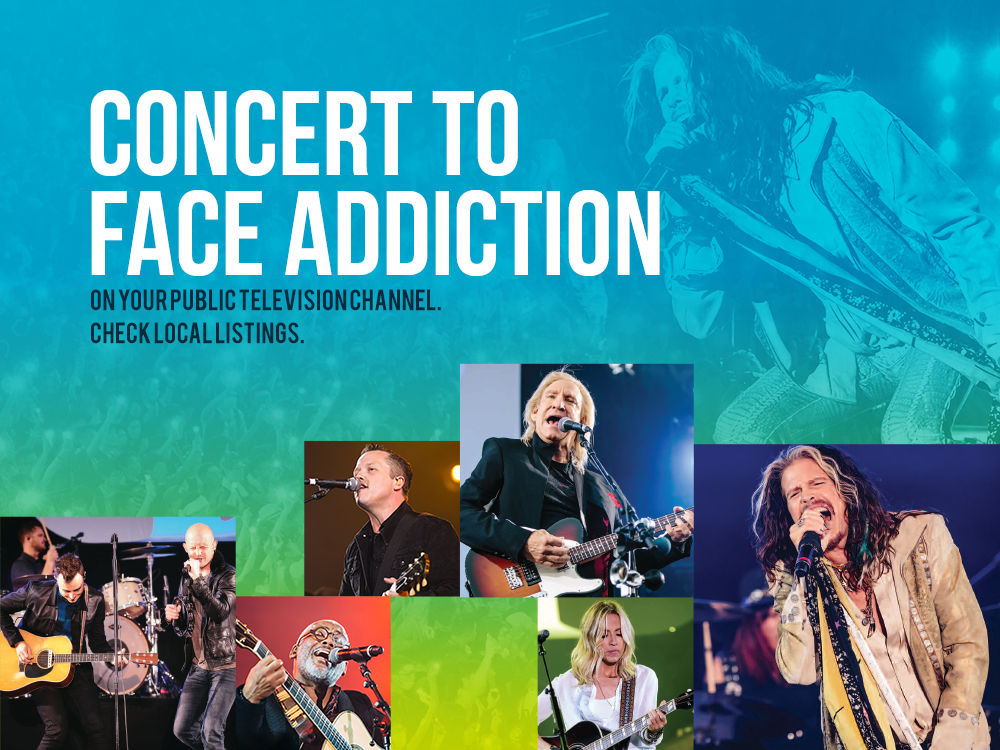 ---
Neuroscience of Addiction Curriculum Initiative
In partnership with New Leaf Treatment Center (NLTC), Sequoia Union High School District (SUHSD), and Addiction Education Society (AES), the NLTC Neuroscience of Addiction curriculum was presented to 20 students by founder and author Dr. Stalcup. The students gained solid foundation on how drugs affect the brain, and the tools they need to recognize, assess, and prevent addiction for themselves aswell as their friends and loved ones. The curriculum is currently being piloted and scheduled for implementation to all incoming freshman students in Sequoia Union High School District.
---
Unite To Face Addiction

The time has come to face addiction and stand up for recovery. You are needed to rally in Washington, DC on October 4, 2015 to ignite a growing movement that will demand solutions to the addiction crisis. Join us for a transformative event will ignite and build a movement to address one of the most pressing health issues of our time.
Why Now?
Long-term recovery from addiction to alcohol and other drugs is a reality for over 23 million Americans, one of our nation's best-kept secrets. Regardless of the paths people have chosen to achieve recovery, their lives and the lives of their families, friends, neighbors, co-workers and communities are vastly improved as a result. They are the living proof that there are real solutions to the devastation of addiction.
While recovery from addiction is a reality, approximately 120 Americans die from overdoses each day – nearly 44,000 people each year – more than who die from either homicides or traffic crashes. Another 22 million Americans are still suffering from addiction to alcohol and other drugs.
Where is the national outrage about this needless loss of life, the costs to families and the economy, and more importantly, the demand for solutions? We know that addiction is preventable, treatable, and people can and do get well.
Too many of those affected have been incarcerated. They and others are afraid to speak up about the failed policies and poor care due to the long-standing stigma and discriminatory public policies. They are yet to be recognized as a political force because politicians assume they don't vote and, indeed, many have had their voting rights revoked. And, for too long, a great majority of people connected to addiction have remained silent.
The time is now to break that silence.
Why 2015 and Why Washington, D.C.?
A grassroots constituency that has developed over the last 15 years is
organized and speaking out
To build on greater acceptance of treating alcohol and other drug problems
as health issues
Across the political spectrum, understanding that current rates of
incarceration, including for alcohol and other drug related offenses, can't be
sustained
A growing recognition of the impact of discrimination towards people with
substance use disorders and the importance of dismantling legal and societal
manifestations of discrimination
A sense of urgency over the current opiate overdose crisis
Recognition that although harm reduction strategies and services save lives
and provide a bridge to treatment and recovery for many, most Americans do
not have access to them
Recognition that despite the fact that recovery from a substance use disorder
is possible through many means and includes many pathways, too many
Americans lack access to the individualized treatment and other recovery
support services they need to get their lives on track
Need for effective implementation and enforcement of the Mental Health
Parity and Addiction Equity Act and Affordable Care Act to insure access to
care for people seeking addiction prevention, treatment, and recovery support
services
A man in long-term recovery is the Director of the White House Office of
National Drug Control Policy (ONDCP)
The success of The Anonymous People film, fostering an expanding interest
in advocacy
Introduction of the bi-partisan Comprehensive Addiction and Recovery Act in
Congress and other public policy initiatives to address addiction
A new era and interest for collaboration at the local, state and national levels
UNITE to FACE ADDICTION is a grassroots advocacy effort and will partner with local, state and national participating organizations and many Federal and State Agencies. It is 100% privately funded from non-governmental sources. UNITE to FACE ADDICTION will not accept money from corporate interests with a real or perceived conflict of interest related to addiction solutions.
For more information, contact:
Michael King, Field Organizer – (206-939-2844) or mking@facingaddiction.org
www.facingaddiction.org
---
Shatterproof Challenge
Addiction Education Society Executive Director Daniel Dadoun participated in the Shatterproof Challenge on Tuesday December 2, 2014 by reppelling 29 floors from the San Jose Marriott Hotel to increase awareness that Addiction is a Disease.